Grand National Open Teams (GNOT)
FINALS
November 26 - 29, 2010
Tweed Ultima Resort, Tweed Heads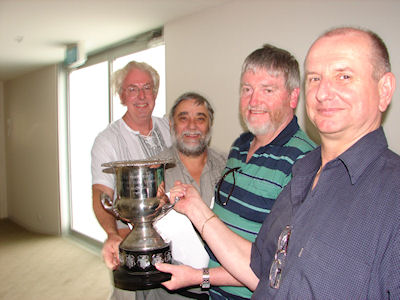 Winners of the 2010 GNOT - Adelaide 2
Chris Lorimer, Ken Hocking, Greg Sargent, Peter Popp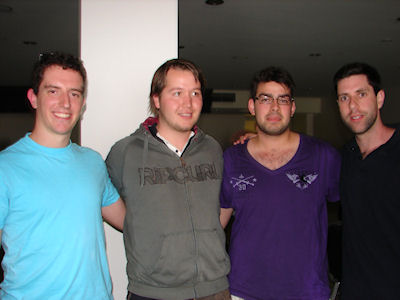 GNOT Runners Up - Melbourne 4
Jeremy Rosen, Peter Hollands, Max Henbest, Ben Kingham
Contact:
John Brockwell
Email:
New Venue:
Tweed Ultima Resort
20 Stuart Street
TWEED HEADS NSW 2485
Accommodation on site:
Reservations: 07 5599 3500
Lunch is available at the Venue.
Parking
Parking is available as follows:
Entry on Bay Street which is just metres around the corner from Ultimo. Exit of this car park is onto Stuart Street which is where Ultimo is located.
Commercial car park next door to Playing Venue.
Limited on street parking and under the building.