Grand National Open Teams (GNOT)
FINALS
November 30 - December 3, 2012
Tweed Ultima Resort, Tweed Heads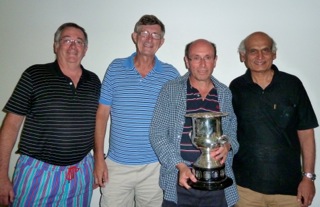 Winners of the 2012 GNOT- Sydney 2
Terry Brown, Kim Morrison, David Beauchamp, Avi Kanetkar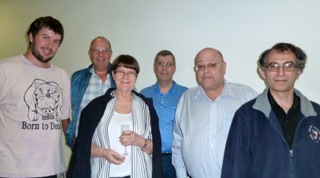 Runners up of the 2012 GNOT- Sydney 1
Nye Griffiths, Bruce Neill, Pauline Gumby, Andrew Peake,
Bobby Richman, Warren Lazer
Contact:
John Brockwell
Email:
Subsidies:
Where possible subsidies will be paid by direct deposit at the commencement of the event and not before. Send your banking details to the ABF Secretariat: secretariat@abfevents.com.au
Cheques will also be made available on Saturday 1st December.

Costs
The cost to participate in the GNOT National Final is $750 per team. In addition clubs must pay a fee of $10 to the ABF for every team participating in a club qualifying event.
Venue:
Tweed Ultima Resort
20 Stuart Street
TWEED HEADS NSW 2485
Accommodation on site:
Reservations: 07 5599 3500

Results
Lunch Orders Menu
Other Accommodation options:
Outrigger Twin Towns Resort
Cnr Griffith & Wharf Street
Coolangatta 4225 QLD Australia
Outrigger Twin Towns Resort

Reflection Tower Two
110 Marine Pde, Coolangatta, QLD
Tel: (07) 5589 6999
http://www.reflectiontwo.com.au/

Ocean Plaza Resort
80 Marine Parade
Coolangatta QLD 4225
http://oceanplazaresort.etourism.com.au/

Oaks Calypso Plaza Resort
99 Griffith Street
Coolangatta
QLD 4225
Oaks Calypso Plaza
Parking
Parking is available as follows:
Entry on Bay Street which is just metres around the corner from Ultimo. Exit of this car park is onto Stuart Street which is where Ultimo is located.
Commercial car park next door to Playing Venue.
Limited on street parking and under the building.