Grand National Open Teams (GNOT)
FINALS
November 30 - December 3, 2007
Club Banora
Leisure Drive, Banora Point (Tweed Heads)
Report of the Final
(compiled by Tim and Margaret Bourke)
BridgeBase Online VuGraph Files*
Semi Final - Adelaide 1 vs Sydney 3 : 3
*Software needed to view the BridgeBase Online VuGraph files can be downloaded from www.bridgebase.com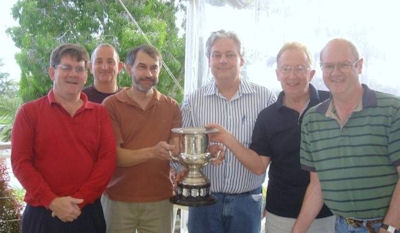 CANBERRA 1, Ian Thomson(c), Ian Robinson, Arjuna De Livera, Peter Reynolds, David Lilley & Richard Brightling have repeated their 2006 success, winning the GNOT Final by 47 imps.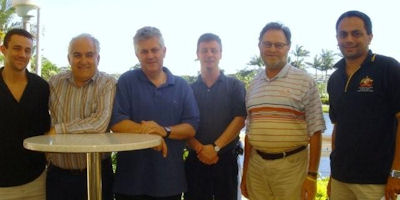 The runners-up were SYDNEY 3 Paul Gosney, Robert Grynberg, David Stern(c), Avon Wilsmore, Tom Moss & Sartaj Hans.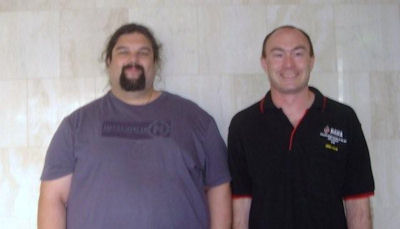 The GNOT Pairs was won by Chris Mulley & Paul Brayshaw.
The Provincial Pairs winners were Bev Goss & Tom Strong, while the Country winners were Rosemary Green & Maureen Jake.
GNOT Update with Supplementary Regulations