Grand National Open Teams (GNOT)
FINALS
November 28 - December 1, 2008
Club Banora
Leisure Drive, Banora Point (Tweed Heads)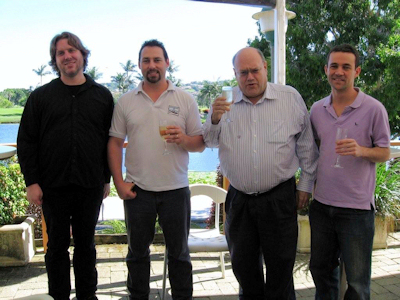 SYDNEY 6, Kieran Dyke, Ishmael Del'Monte, Bob Richman, Paul Gosney won the the 2008 GNOT. Gabriella Bremner-Moore and Seamus Browne also members of Sydney 6 did not play in the final.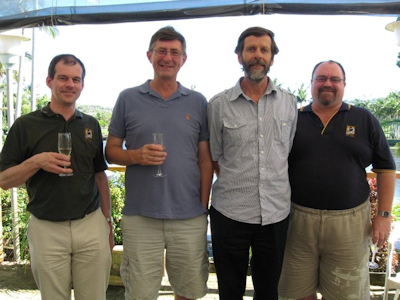 The runners-up were SYDNEY 2 Julian Foster, Kim Morrison, Ross Stuart, David Weston.
BridgeBase Online VuGraph Files*
*Software needed to view the BridgeBase Online VuGraph files can be downloaded from www.bridgebase.com
GNOT Update